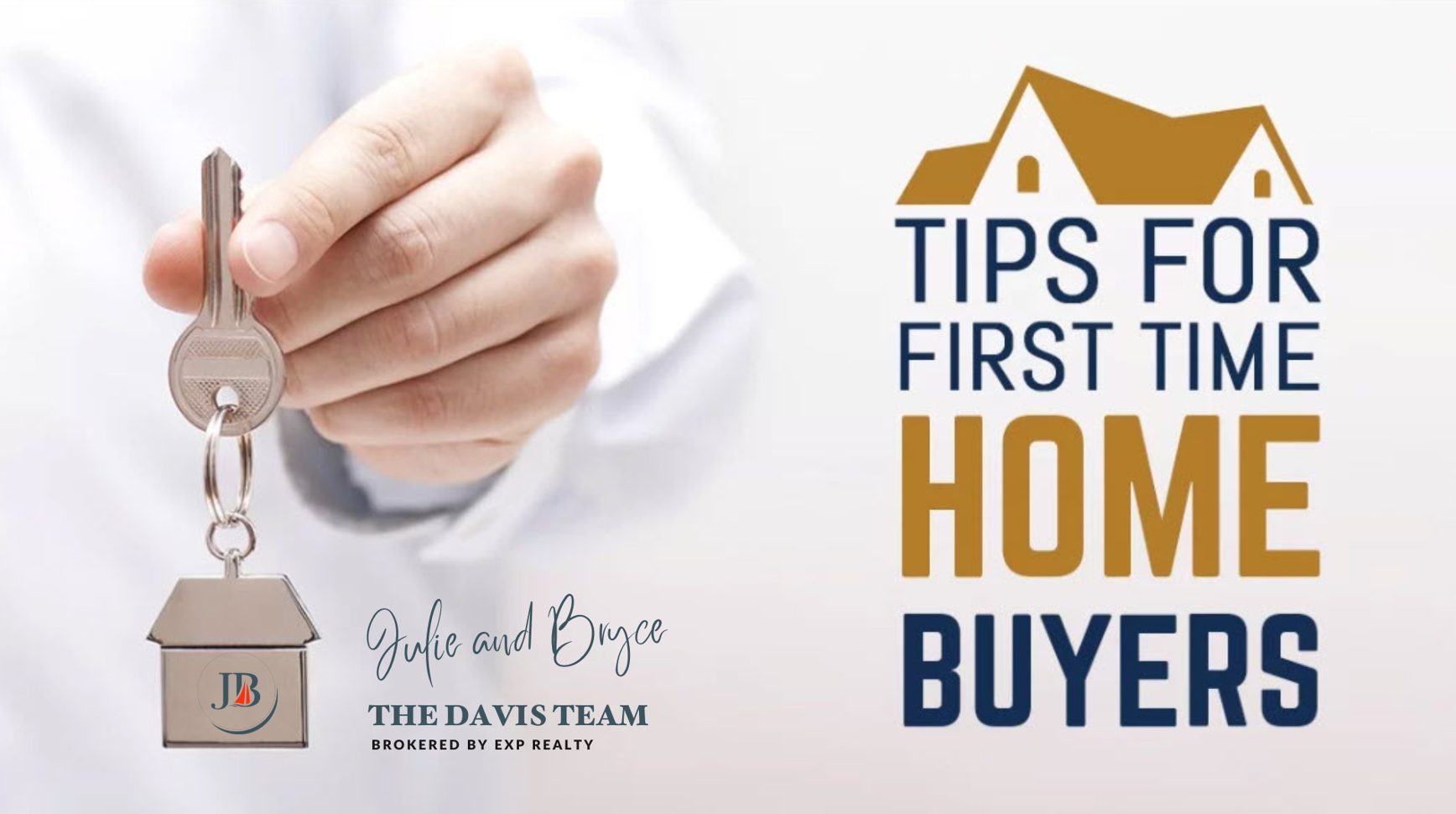 "Thinking of buying your first home? Check out these 10 tips to help you navigate the homebuying process and find your dream home!  🏡
1. Determine your budget:  Before you start looking at homes, figure out how much you can afford to spend. Factor in your down payment, monthly mortgage payments, and other expenses like property taxes and insurance.
2. Get pre-approved for a mortgage:  This will give you a clear idea of what you can afford and help you avoid wasting time looking at homes that are out of your price range.
3. Research neighborhoods:  Look for neighborhoods that fit your lifestyle and budget. Consider factors like schools, safety, and proximity to amenities.
4. Choose the right real estate agent:  Find an experienced agent who knows the local market and can help you navigate the homebuying process.
5. Look beyond the cosmetic:  Don't be turned off by homes that need cosmetic updates. Focus on the bones of the house and its potential.
6. Get a home inspection:  This is an important step in the homebuying process. A home inspection will identify any issues with the property and can help you negotiate the price.
7. Don't rush:  Take your time and don't feel pressured to make an offer on the first home you see. It's important to find the right home that meets your needs.
8. Understand the closing process:  Closing on a home involves several steps, including a final walkthrough and signing the closing documents. Make sure you understand the process and ask questions if you're unsure.
9. Budget for closing costs: Closing costs can add up and should be factored into your budget. These can include appraisal fees, title insurance, and attorney fees.
10. Enjoy your new home:  Once you've closed on your new home, take time to enjoy it and make it your own. Congratulations on becoming a homeowner!
Contact Us Today!
Julie & Bryce Davis| The Davis Team - Brokered by eXp Realty
Office: (207) 383-1552
Email: realty@JulieandBryce.com
Website: www.JulieandBryce.com

#firsttimehomebuyer #homebuyingtips #realestate